Yep, it's that time again folks: the moment in the week where you get to feel superior about your fashion choices!
Without further ado, here is what I am quite honestly wearing today. I'm only going to subject you to one picture.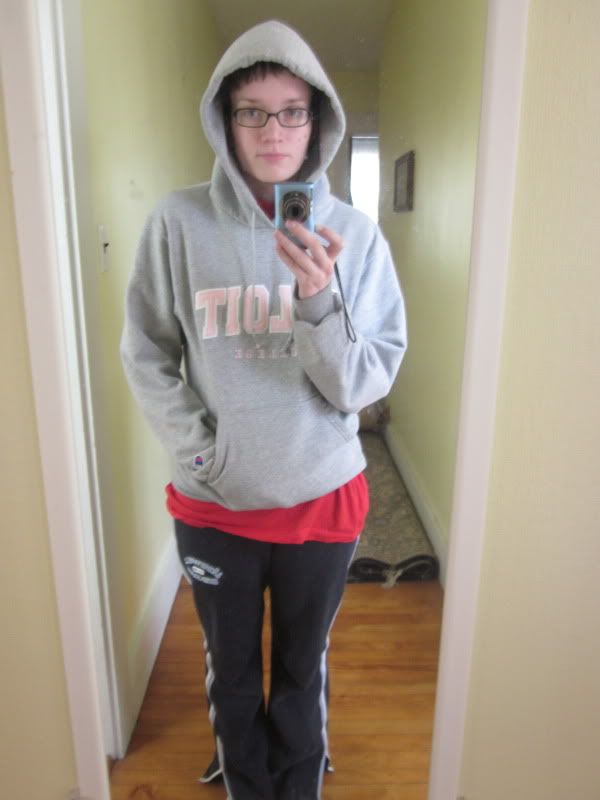 You see, today is sick day at the CaiRob (Roblin? Crob?) house. Rob skipped classes this morning--though admittedly this could be more due to laziness than sickness--and I could hardly roll my ass out of bed at all. I'm up, though, and this is what I look like.
Is there anything better than wearing bulky, shapeless sweatshirts when you're sick and cold? I think not.
Also, I've had those sweatpants since I was maybe a sophomore in high school. Notice the "Aeropostale" label? Yeah, I was pretty hip and brand-aware back then so...
Don't forget to visit
Maryam
to see her awesomely honest outfit and to link up.
Also, wanted to thank you guys for your comments on my last post...it's nice to be myself and still be accepted. You're all amazing!