Happy Monday, all! I hope you had a great weekend. Thank you for your comments on my last post; as always, your support is greatly appreciated.
Rob and I had a pretty busy weekend that went by really quickly. It finally started to feel like November, which makes me sad but also excited for the upcoming holiday season.
Here is our weekend, bits and pieces style:
Saturday:
Rob and I got up and headed to his brother and sister-in-law's house. We caught up on the first 5 or so episodes of Dexter this season (does anyone else love this show? We've been watching it for years and we're totally addicted) and later went to Chipotle (!!!) and finally to an AHL hockey team in Portland. I'm not a big sports fan but for some reason I'm rather drawn to hockey. So much so that I've bought
two jerseys
for the two teams we actually follow. Who cares that I still am not totally sure how "boarding" differs from how hockey players normally slam each other into the walls and that I have to continually ask Rob why that guy is sitting in the see-through jail box?
(Also, isn't my husband's "No-Shave November" beard absolutely majestic? I won't mind if you voice your support of it in the comments...I secretly want him to keep it)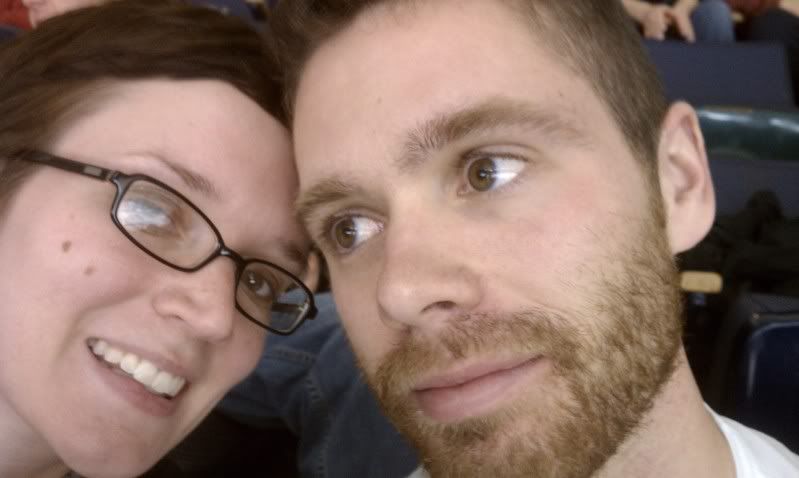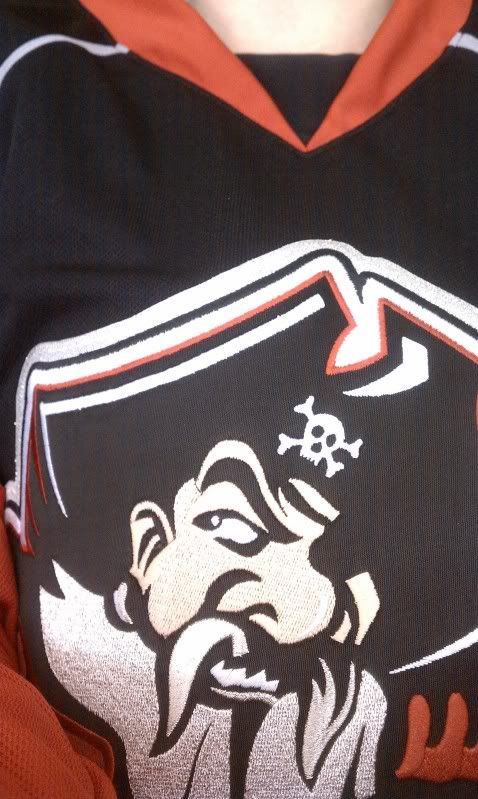 Sunday:
My mom's birthday was on Saturday so we decided to surprise her by taking her out to lunch. My little sister and my 2-year-old niece came to our house so we could drive there together. Before they came I did some sweeping to wrangle all the stray dog hair, which is always disheartening as it's impossible to get ahead of. This is what I managed to find solely under Cypress's bed, and one reason why you might want to reconsider adopting a dog with Husky blood (and no, I don't mind showing you how dirty my house can get):
Also, I wore these awesome slippers and PJ pants while I cleaned:
Lunch with my mom was amazing! We had delicious Mexican food and massive margaritas (win!). My niece Brielle got sick, but we had fun together taking a walk in the amazing 70-degree weather.
Afterward we drove home, where Robbie made us dinner. Well, he tried, but Brielle was reaching and crying for the the entire time. Since Brielle was 5 or 6 months she has been absolutely infatuated with Rob and it is absolutely adorable to see them snuggling together. I'd show you pictures but my sister is pretty sensitive about photos of Brielle appearing online so out of respect for her I will refrain. I promise, it's pretty cute.
Monday:
Today Ashleen and I made Nutella lava cookies (which, spoiler alert,
may appear here later
) and watched countless episodes of Dora the Explorer with Brielle. I have to say, you don't know quiet until your two-year-old niece leaves your house. I really enjoyed spending time with her and my sister; though we're only 2 hours apart it can be hard to find time to get together. I was sad to see them go but hey, Thanksgiving is only a few days away!
How was your weekend?