I entered (and won!) the
Yearning Robot
's giveaway courtesy of Katelyn over at
let's go
a few months ago and I wanted to share my winnings with you on Small Business Saturday!
Charlene sells her watercolor paintings, as prints, pins, and pocket mirrors, and other awesome little items. As part of the giveaway I won five pins of my choice, and I have to say that they are pretty adorable: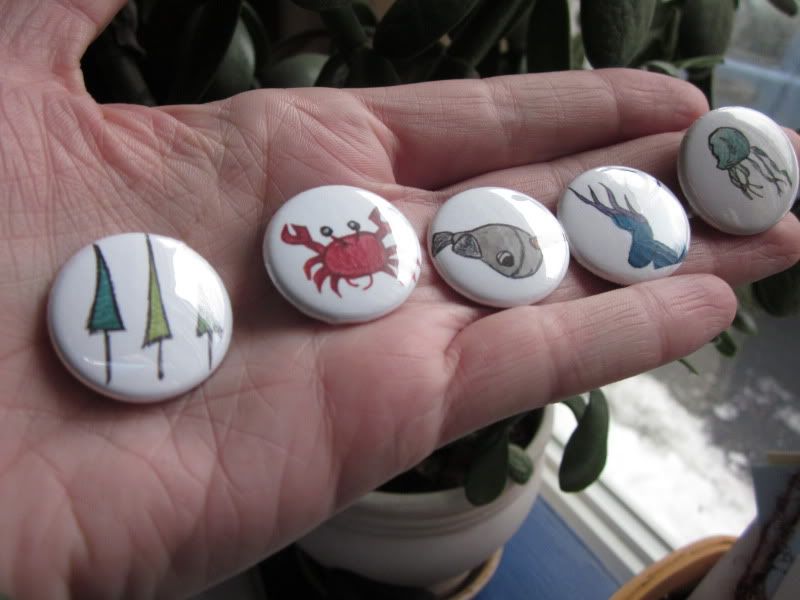 If I had to pick a favorite, I think it'd be the cute little narwhal (maybe because I like saying "narwhal.")


So if you're looking for some neat art (or gift wrapping!) check out Charlene's store,
The Yearning Robot
. She's great to work with AND you'll be supporting a small business, which really is the best way to occupy Wall Street.
Have a great weekend all!