One of the things that made me the happiest about moving here was that I actually had a functioning workspace. In our last place, my desk faced a wall and the room was significantly colder (and further away from the living room) than any other room in the house. As a result I spent most of my work day in my little red chair in the living room.
Here I have an antique desk that looks out onto our driveway and the mountains, and it's only a room away from where my Robbie is hanging out. When I need to take a second from work, I stare at the birds hopping around the branches outside or just admire the sun shining on the mountain in front of me. I
love it
.
I've always felt left out of the "Here's my workspace posts" because I've never had much to show until now: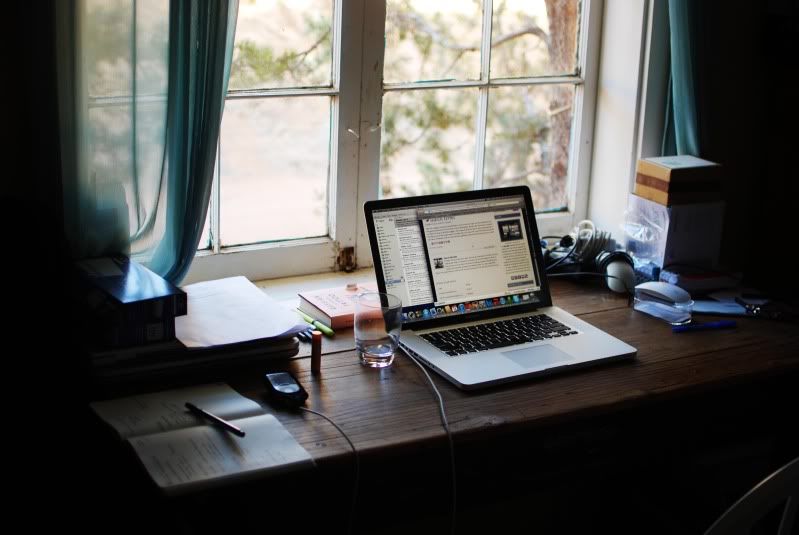 Doesn't it look like you could open that window and have birds fly in who whistle along to whatever song you just randomly busted out with?

That's right, I'm a Disney princess.
The weirdest looking one there's ever been.
Anyway the desk is still a mess because I haven't figured out an effective way to hide all my thunder shit.

I welcome anyone's advice regarding desk and/or life organization.