I had a pretty awesome (and extended) 26th birthday this year.
On Thursday I drove to Albuquerque to pick up my sisters. I get really anxious meeting people at the airport (who knows why) but I was super excited to see them walking into the terminal. We drove home, lounged around, and walked Cypress. It was really cool to see Santa Fe through their eyes; since I've been here for 3 months I've gotten pretty used to the scenery and sort of take it for granted at this point. When I came home from a walk they had pretty much conked out with jet lag so we napped, snacked, watched 30 Rock and had some drinks.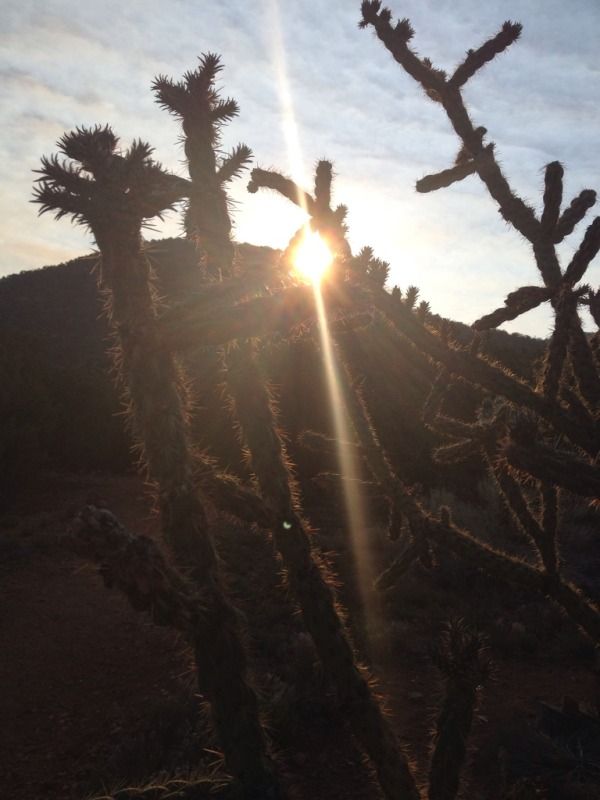 Friday and Saturday were spent hanging out and checking out downtown Santa Fe, along with Netflix and lots of yummy food. We also visited my dad's alma mater, which Ashleen hadn't seen yet. My dad's stories about the College of Santa Fe (now the Santa Fe College of Art and Design) were a huge reason why I wanted to come here when Rob decided to be a Hotshot.
On Saturday my sisters were kind enough to take me to P.F. Chang's for a birthday dinner because, as you all should know by now, I love me some Chang. We even got all dressed up because we're awesome like that.

In the next photo I'm wearing Ashleen's hair extensions. I totally think they work.
As we were getting on the highway to go to Albuquerque, a cop pulled up next to us and told us we were getting a flat tire. To my (happy) surprise, I didn't freak out or cry at all but very calmly called our 24/7 roadside assistance program through our insurance (thank goodness we sprang for that). I think we definitely looked like stereotypes when the guy finally came because we were all three in dresses, standing on the side of the road completely oblivious as to what to do with a flat tire.
Apparently I had driven over a bolt at some point because it was firmly lodged into my tire.
In accordance with our stereotyped selves, Ashleen and I totally asked the mechanic, and the bolt was not supposed to be there.
Anyway we got the donut on the car, rented a car from the airport, and made our way to Albuquerque to ride the Chang. It was a lot of fun and the food was delish, as always.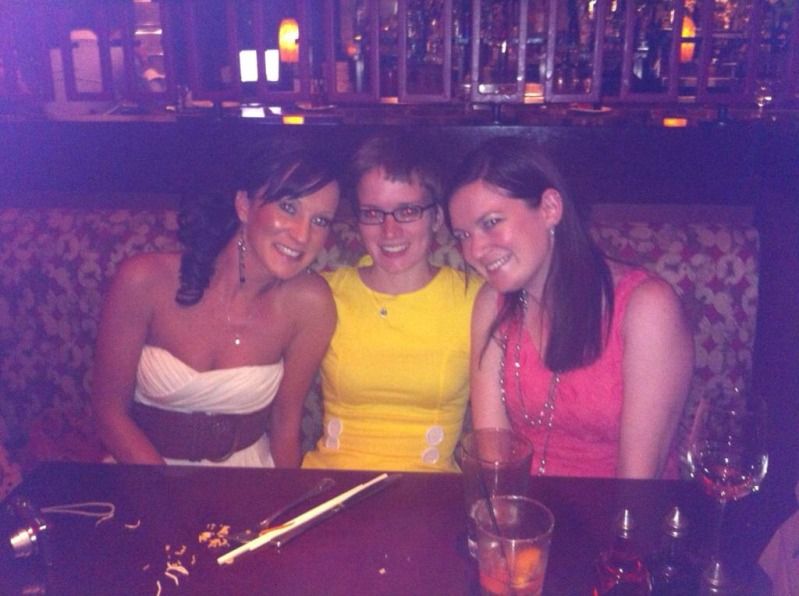 They left early in the morning on my birthday to head back home and I miss them already. I had a lot of fun having fun and bullshitting with each other and it was a welcome distraction from the stress of fire season.
Later that day I ran errands and got the house ready for Robbie to come home. Natalie came over and took me to a yummy lunch at the Coyote Cafe to keep ourselves busy. While there we found out that though the boys were home by 1 or 2, they had to work until 6, which was a bummer but a few hours doesn't really make that much of a difference when you've waited 14 days.
Finally at around 6:15pm Robbie came home. And it was awesome. I had missed him so much, and the last few days before he got home had been rough on me in a few ways. Mostly my stomach was in absolute turmoil from Wednesday until this morning and I couldn't eat without feeling crazy nausea. What can I say, things are just easier when he's home.
Anyway Rob has 3 days off, so we're having an abbreviated birthday week. I'm sad that he'll have to go back out so soon (most likely as soon as they go back to work) but I'm really thinking and hoping that it'll get easier each time.
I hope you all had a good weekend, and thanks for the sweet birthday messages you left on my last post. You're all amazing!