Bad news
: I talked to Rob and he definitively nixed the second dog idea and I didn't want to argue about it while he's still in the middle of the woods. So for now, we're just a one-dog home.
Good news:
Rob called last night after not calling for a week.
Bad news:
When I went to put my socks back on after taking my TOMS off at home there was a fucking spider on the inside of them. Thank Christ I checked first.
Good news:
It's been warm enough that I can wear my TOMS everywhere I go.
Bad News: I made George Michael Bluth on The Sims 3, and I gave him the "neurotic" trait since it seemed to fit. Now he stresses about things like the faucet. I can relate, buddy.
Good News: The Sims is a great way to keep my mind occupied.
Bad News: Robbie is still gone and it's kind of a struggle to get through the day without worrying about him.
Good News: I have great friends who text me just when I need it.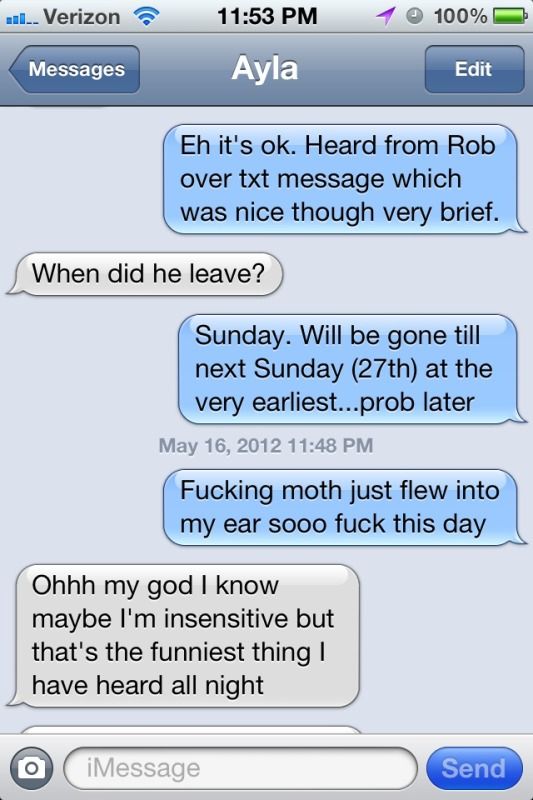 Bad News: Since Rob is gone (and working 16 hour days) we can't talk much.
Good News: Every so often he sends me a really sweet text message that totally turns my mood around.

I hope you're all having a wonderful weekend so far.