So my new handbag from
Hold Fast Handbags
came a few days ago.
You guys. Seriously.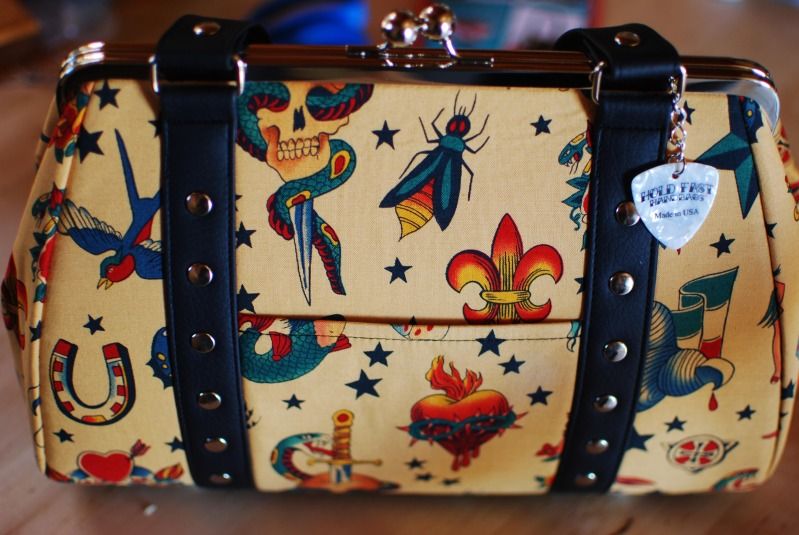 This bag is awesome and this bag is badass. This bag could take both a Louis Vuitton and a Coach purse into a dark alley and beat the shit out of them without scuffing her shoes or smudging her bright-red lipstick. Not only is this the most well-made purse I've ever owned it is also the most gorgeous one I've ever set eyes on. It's the perfect size to fit all of my various purse things, is sturdy as hell, the straps stay on my shoulders while moving (this is a huge problem I have with most purses) and let's face it, it increases my coolness rating by at least 70%.
Dramatic? Hyperbolic? Perhaps. But I have been drooling over this bag for about a year and a half and what can I say, I love it. I already want 18 more of them in every color combination. If you want a distinctly rockabilly look in your purse, I promise that Hold Fast Handbags are totally worth the price.
For the record, I'd like to say that I received no compensation from Hold Fast Handbags in exchange for writing this review. The opinions expressed are purely mine, and I wrote this post only to support Randi and her awesome handmade business. She sells cloth bags like mine, but also awesome glittery vinyl bags
(exclamation point!)
in any color/fabric combination that you wish. Along with regular handbags, Randi also makes
travel bags
,
coin purses and cosmetic bags
, and
clutches
.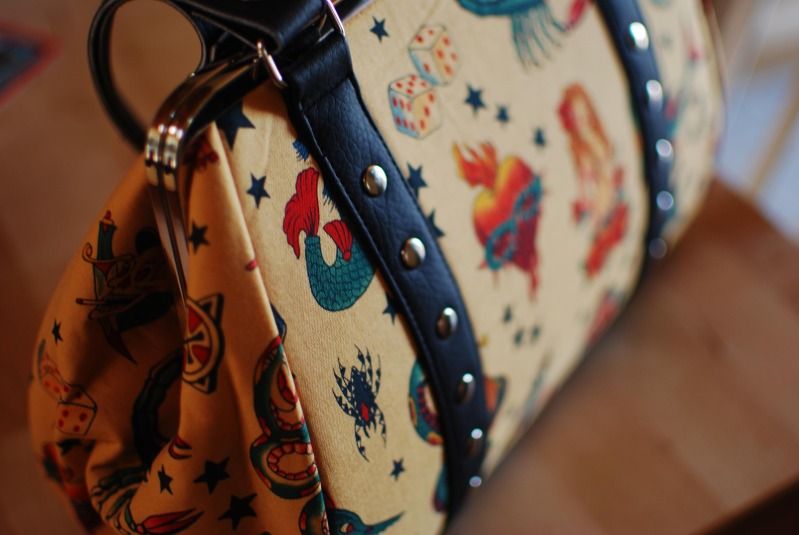 You can find Randi on
Etsy
,
Facebook
,
Twitter
, or on her
website
.
Stay tuned for my links post later today!