You know, I don't think I have
ever
been to an adult New Year's Eve gathering with more than 5 or 6 people. A few years ago Rob and I rang in the new year with his mother in Florida, as we watched a Law and Order marathon and drank champagne. This is how exciting we are.
But really, we aren't big party people, so this is for the best.
This year, like the last few, we spent the holiday at Rob's brother's house. My sister-in-law and I are close so we always have fun drinking and playing games together (usually Apples to Apples).
This is what I wore!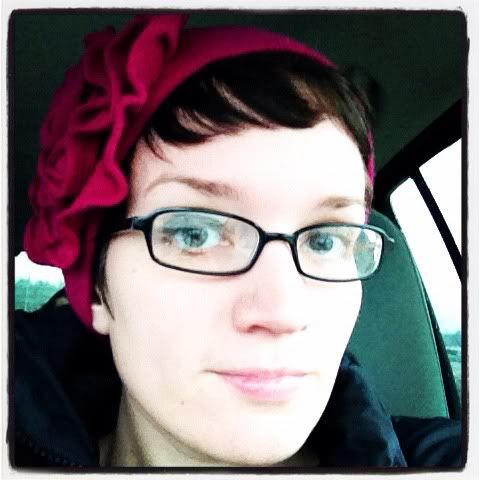 When we first drove to their house we decided to eat at the China Din-ah, which contrary to what you are probably thinking is
not
a Chinese restaurant but just a restaurant located in a town called China. For some reason I was feeling really nauseated--a problem I've had for the last two weeks--so I ordered a caesar salad. Though the chicken was marketed as "grilled" it was actually "boiled, kept in the fridge for 3 days and then microwaved" so suffice it to say, worst salad ever.
Back at their house, we caught up on a few episodes of "Dexter," got back massages from my sister-in-law (who took a class on the subject a few years ago), drank margaritas and cocoa cabanas, laughed a lot about their giant, evil cats and the cats' propensity for spooning each other, and ate our weight in snacks. But I didn't have dinner so snacks are a totally acceptable replacement.
It was pretty exciting to say goodbye to 2011 and hello to 2012, since 2012 will definitely be a year of changes for us. We counted down like all people do and I got 3 or 4 New Year's kisses from my favorite person in the entire world.

Below is the first picture I took in the New Year, one of me and my sister-in-law, Jessi:


On big milestone holidays like this, I'm always reminded of how lucky I am to have my Robbie safe and alive with me at home and not in some far-off land getting bullets hurled at him on a daily basis.
This morning we got up bright and early to head home and enjoy the all-day Syfy Twilight Zone marathon, which is where I'll be most likely for the rest of the night.


I hope you all had a wonderful holiday this year, and I send you all my best wishes for 2012.
Also, I succumbed to blog peer pressure and bought "The Hunger Games." I finished the first book in a total of about 3 hours and obviously had to buy the second. I was quite dubious--as I'm not usually a fan of YA fiction--but I found the first book very enjoyable and had a hard time putting it down.