Want to feel better about yourself today? As always, I am here for you.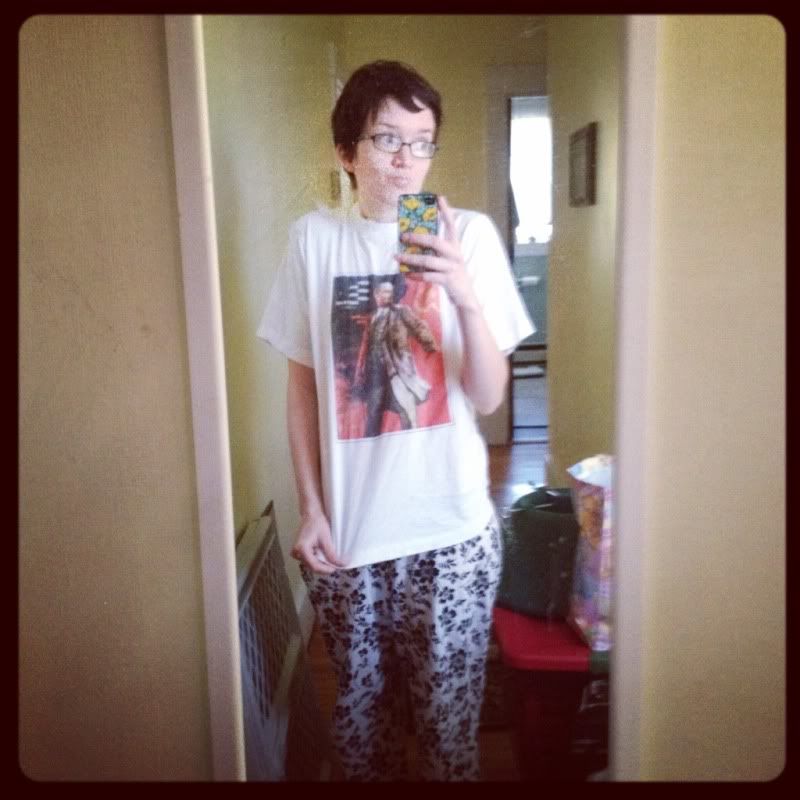 A few things:
1. I'm pulling out my shirt like that so you can't tell I'm wearing a bra. Small boobs = braless pointy boob syndrome.
2. Yes, Vladimir Lenin is on my shirt. I bought this t-shirt on the Arbat' in Moscow. It's an old propaganda poster and has an excerpt from a Mayakovskii poem, "Lenin lived, Lenin lives, Lenin will live!"
2b. No, I'm not a Communist.
3. THOSE PANTS.
What are you wearing today?