So this is what I did with my Saturday: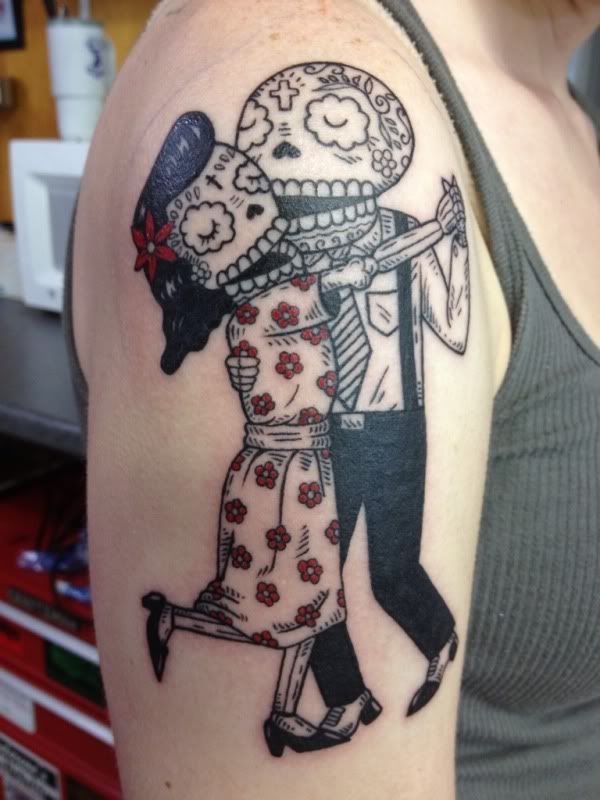 The design is from
this artist.
We bought three of his prints (including this one) and I just fell in love with the art. I brought this one to
Adam
and though he at first expressed minimal enthusiasm for all the tiny lines, we had fun with it and it didn't even hurt all that bad. My eventual goal is to have my right arm composed predominantly of neo-traditional, heavy lined pieces and I can't wait to add to it.
How is your Saturday going?