I struggled over whether to do another of
these posts
after the first time. Truth be told, when I write posts like this I'm afraid that I come across as kind of an attention whore...like, LOOK HOW REAL I AM PEOPLE. Really,
honestly
, I just think I'm ridiculous and I enjoy sharing that with you good people. At the risk of sounding obnoxiously insecure, I hope you don't misunderstand my intent.
Anyway the point of this post and its original post, if you didn't read that one, was to kind of bust up the typical "show only the good side on my blog" thing. Not that I criticize those who choose to do this, I just enjoy being kind of gross.
That being said:
1. It's winter in Maine, which means I don't shave my pasty-ass legs. To be honest, I've shaved them since this picture, but that's only because I have a tattoo coming up. Think this is TMI? Be thankful I didn't show you my armpits.
Also, since I'm being honest: I have a better picture of the hairiness, but it showed my underwear on the floor, and that seemed a bit much.
2. This is what my hair looks like after I shower:
3. This is what I look like when I shower at night and sleep on my hair: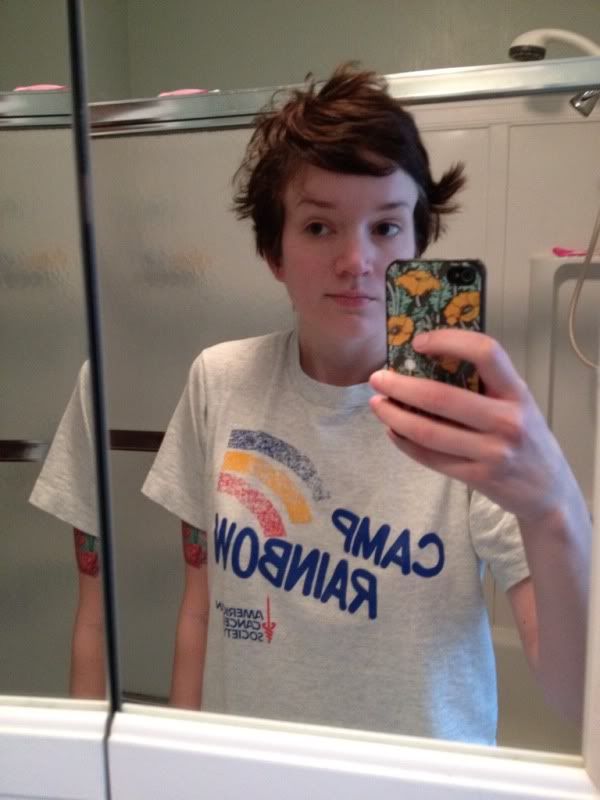 4. We don't sweep as often as we should.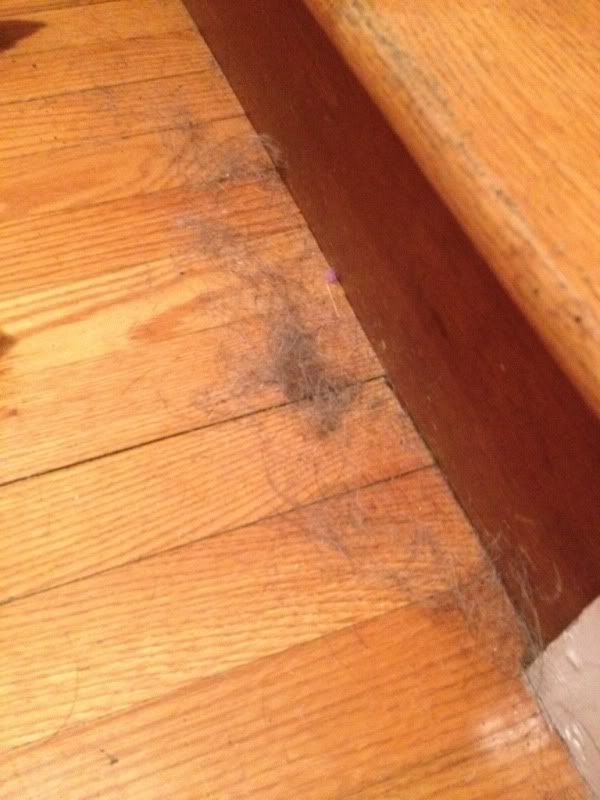 5. This is as far as we have gotten in moving. And we move in T-4 days.
So how are YOU?
Oh, and Happy Valentine's Day!