I don't mind telling you lovely people that I am a whiny sick person.
It makes me cringe now, but when I was younger being sick gave me the opportunity to get attention--which I craved after I had cancer and was the center of a whole lot of attention--and to this day I'm still pretty childish about it.
What's funny about this is that when I'm being whiny I start to second-guess myself and become convinced that I'm making it all up for attention. After I got tested for celiac disease, even when I had the diagnosis
in my hand
, I told my husband with total confidence that I probably didn't actually have celiac disease, that they made a mistake and that I caused my own intestine to damage itself with my mind. I figured that if
hysterical pregnancy
is a thing, then so is hysterical celiac disease.
Aaanyway earlier this week I felt pretty under the weather and by Wednesday my whole body ached. My
skin
ached. As a side note, has anyone else had that symptom before? Where it hurts to have things touch your skin? I actually winced when I put a bra on and jumped when Rob walked by and rubbed my back. Bizarre. I'm probably making it up.
Suffice it to say I felt pretty awful and spent the entire day in bed, working and watching Arrested Development episodes on Netflix.
20 miles to Lego Laaand!
Pictured: Most pathetic thing ever. And my tyrannosaurus wrists.
The upside of being sick and whiny was that my husband made me a delicious gluten-free chicken pot pie using
this recipe
. It won't win any awards for being healthy but damn, it was yummy and perfect for a sick day.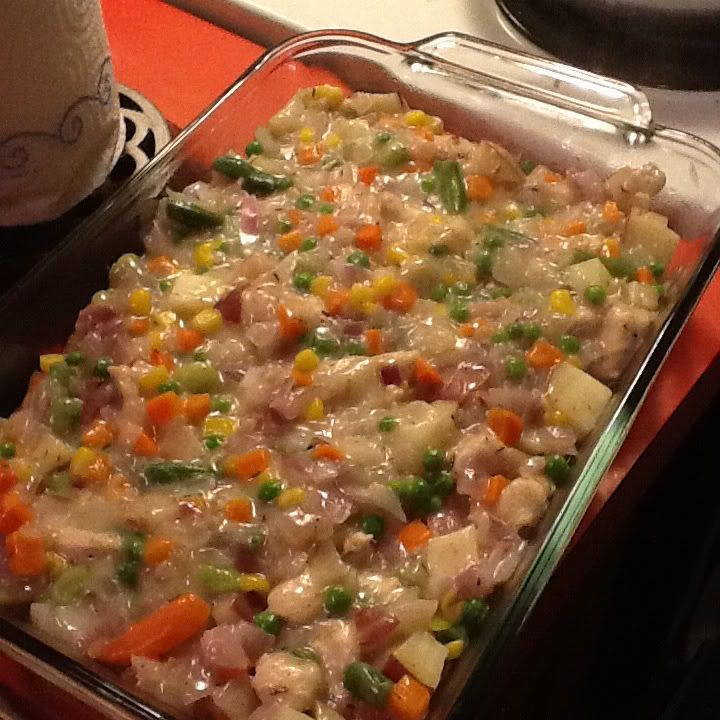 Today I'm feeling much better but my laryngitis is for some reason horrible so I sound like Lindsay on Arrested Development when she's hitting on Steve Holt (Heee thinks I'm cuuuute).
In other sad news, No Shave November ended and my husband's positively majestic beard is gone.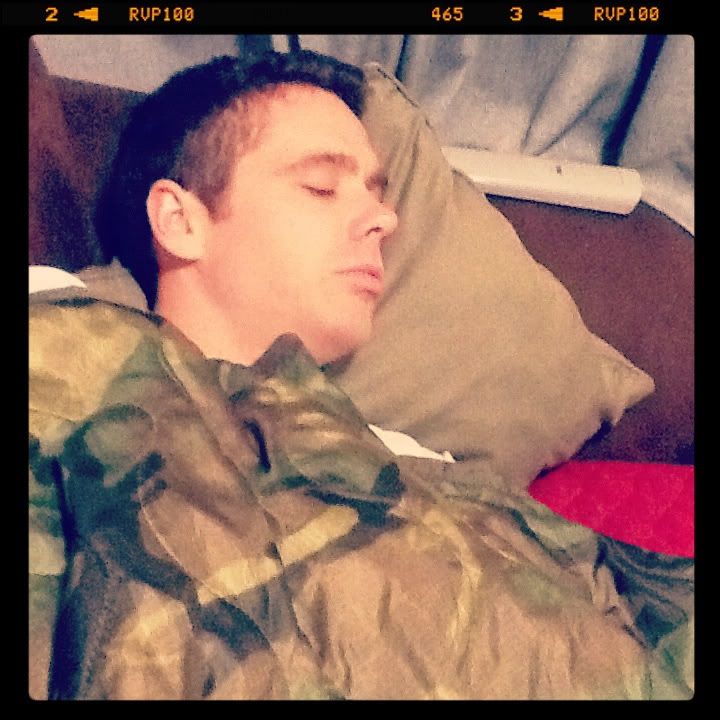 Taken after I killed him for not having a beard anymore.
I hope you all have a wonderful weekend. We're going to lay low and snuggle a lot.