Well first off, I got another 3-minute call from Robbie informing me that though he was set to start coming home this Tuesday, shit's changed (
fucking told you
) and he's now going to be on this fire--with
no cell service
--for another week. Then of course it'll take 3-4 days for them to actually drive home, so we're looking at almost a month apart. It sucks, and it's stupid.
That said I'm pretty proud of myself for how well I took it. I was in Petco buying Cypress a new collar and leash (we've somehow lost 2 leashes and a collar in the black hole of our house) when he called, and when he said "we're here for another 7 days," my response was pretty much, "sounds about right." The fire he's on has been marked at 5% contained for about a week and a half, so I figured if they were going to pull the old extension trick--which is apparently rarely used--it would be during this roll. Fuck fire season, but at least I'll have him back for six whole months at the end of this bullshittery.
On to happier things, shall we?
Amie and I have been keeping pretty busy, which is good because if she weren't here I'm pretty sure the little bit of news I just mentioned would've totally knocked me out.
Last Thursday we decided to forego Zozobra and instead made our own "dolls" out of newspaper, burned them in the fire pit, and took a shot of tequila together to kick out the negativity of the last year. Despite being a total spaz about the fire (one of my many mini-phobias) it was a lot of fun, and much better than sitting by myself on my couch watching X-Files and reading blogs all night.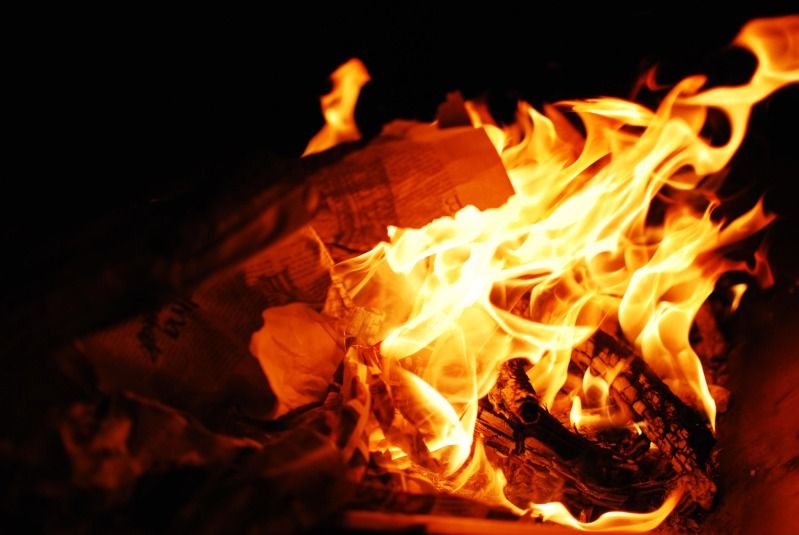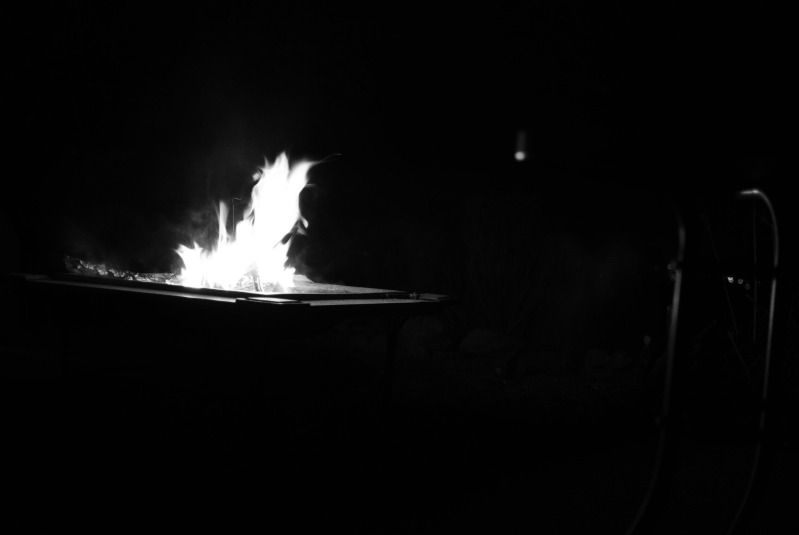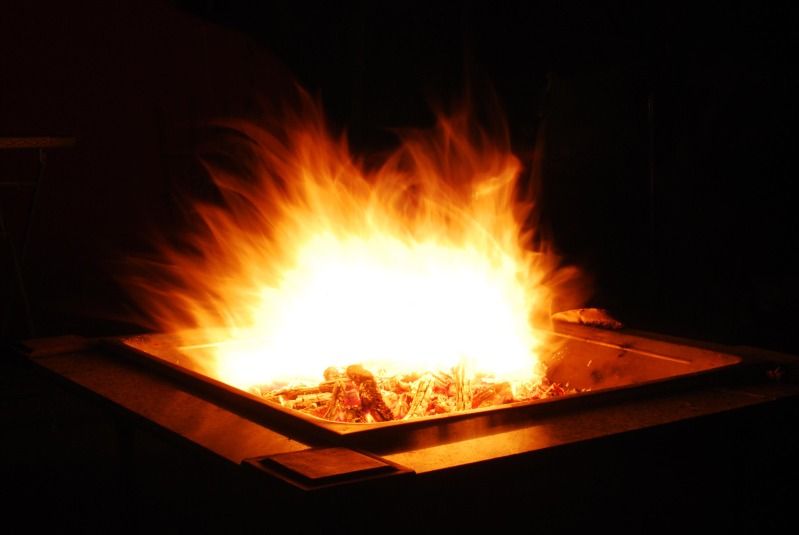 On Saturday we literally did nothing. Except take a few shots in honor of the people in our lives who have dealt with cancer (long story, it was pretty legit though).

On Sunday we decided to actually, you know, do something. About 40 miles south of Santa Fe is the Tent Rocks National Monument, a series of rock formations that were created by volcanic activity in the area, and since we didn't really have time to check out Taos yet we decided to go for a leisurely hike. There's a slot canyon trail we didn't hike--though Rob used 5 seconds of our call to say, "I'll hike in your slot canyon,"--but we got to see the rock formations and a neat-o cave that some of the Cochiti tribe carved into the soft rock centuries ago. It was a really simple hike--more of a walk, really--so it was a nice distraction for a few hours.