I feel like I say this at least once a quarter, but I have been finding myself increasingly more limited by my inability to come up with interesting blog topics. I am positively
itching
to write every day but for some reason I come up empty every time I sit down to actually do the deed, so to speak. My general solution for this problem, as you guys know, is the wonderful act of freewriting.
Last weekend Robbie, Cypress and I went on a hike in the Santa Fe ski basin with Heather, her husband Seth, and their beastie, Bingley. The drive up was gorgeous--if I ignored the red rock I could actually imagine I was in Maine, or at least Pennsylvania. Turns out as you get higher shit just gets greener. The highlight of the trip was that we got to see the tiny bit of foliage in New Mexico that actually changes color, which is comprised almost entirely of aspens. It's hard for me to get too excited about it, since it's only one color rather than the myriad of fall colors you see in Maine, but it's better than staring at junipers all day hoping they'll magically turn into maples.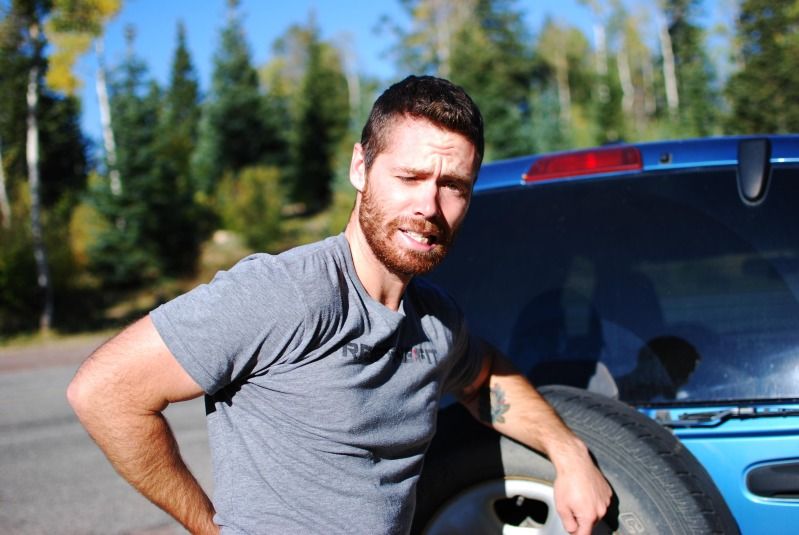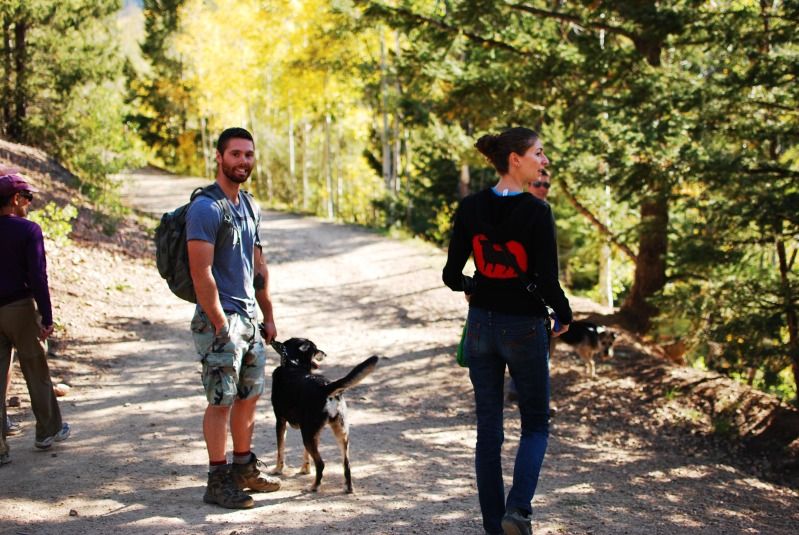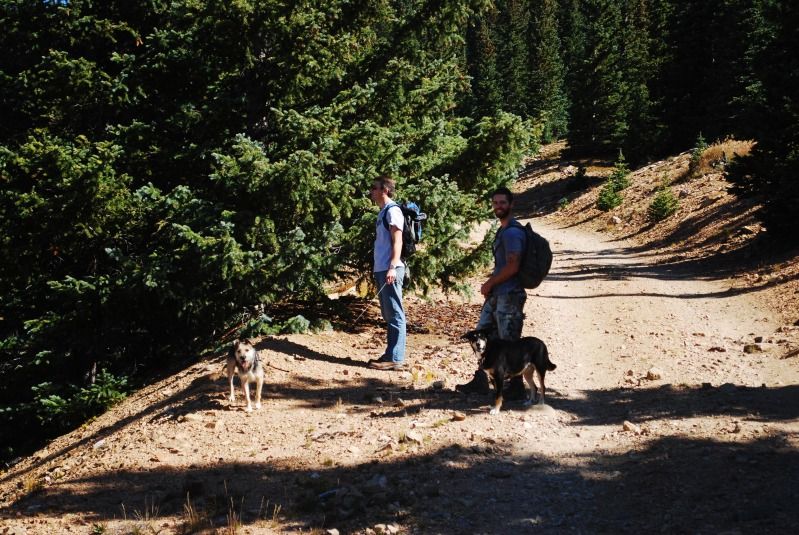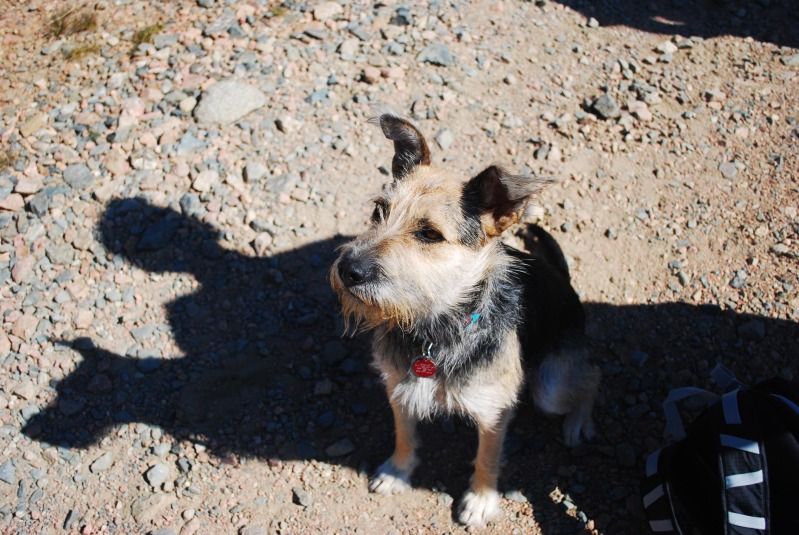 That last one is probably my favorite. It was really cute to see Robbie and Seth walk ahead with their beasts.
Heather took this photo of me, Robbie, and Bingley on our way down the mountain. I liked it so much that I made it my new Facebook timeline photo.
This weekend we're planning on taking Amie to the Grand Canyon to do a wee bit of sightseeing and
maybe
if Rob's up for it some light camping. If you missed
my first Grand Canyon go-around,
don't worry, I'll take about as many photos this time I'm sure. I think I'm most excited about seeing Amie's face when we actually get there; having only ever lived in Maine she hasn't really seen anything much like the beauty of the Southwest, and I'm pretty sure the Grand Canyon will totally blow her away. Rob will be pretty amazed too, but it'll come out more as, "Yeah, it's nice," so not as much payout on the whole anticipation thing.
Emotionally I've been feeling a bit off. I guess restless is the word. I talk to Rob about really wanting a second dog and I feel oddly passionate about it, even though I suspect it's largely because I'm bored and itchy and ready for something new now that he's home again. I feel like sometimes my mind reacts to things in ways I can't ever really predict or understand because it's all happening from my subconscious. Hopefully it'll fade soon because we have some pretty damn exciting things on the horizon (Ireland, mostly).
I've also been napping a lot, because I've been sleepy for some reason and let's face it, napping is awesome. Also Rob went to the dentist and was told that he is "blessed" with naturally great teeth. Except that his remaining bottom wisdom tooth is somehow wrapped around a nerve and has "hooks" on it, whatever the fuck that means, and I'm pretty sure he's an X-Man. OH THE MUNDANITY.
Hope you guys are having a wonderful week so far.