This morning I head to Arizona for a long month away from my darling husband and beast. I'm feeling a little bummed about it, honestly, but I know it'll be a good, challenging experience for me. I need challenge lately, and I need to trust my own strength. I feel more grounded now than I have in years, so I can't think of a better time for such a challenge to come.
Whenever an extended separation arises I always think back to the Army days, when only a month apart seemed like some sort of divine gift. Those times serve as a constant reminder to me of how lucky I am to have this life with Rob and to not take for granted the time we have together. So many people are now unwillingly living a lifetime without their soulmates, and in comparison to that a month seems a paltry sum indeed.
So I just have three things that I love this Thursday. The first is funny moments like this that I can share with my husband: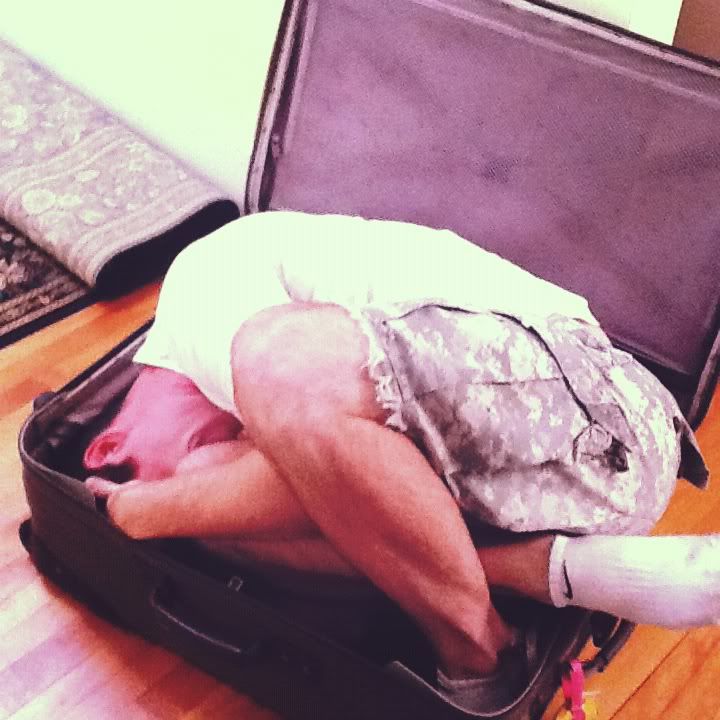 The second is that today is Cypress's 3-year adoptiversary, which is exactly what it sounds like. 3 years ago we picked up our fuzzy, eyebrowed little beast and our life hasn't been the same since. Cypress was the perfect addition to our new little family and we fall more in love with her every day. This was taken the day we brought her home, 3 years ago today. She's still a little limp-wristed weiler.
I saved the little slip of paper they gave us telling us when to come pick her up. I keep it in my wallet along with me and Rob's first picture.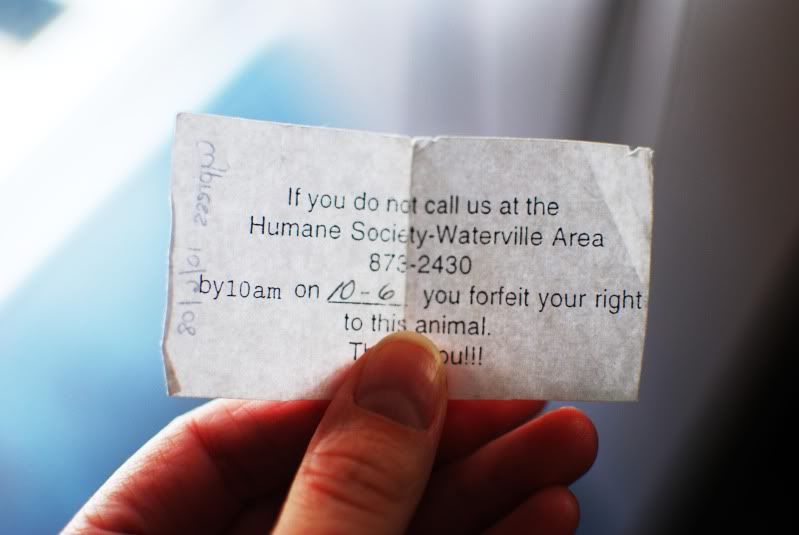 The third and final thing is this song by Dan Andriano in the Emergency Room, which kind of reflects the sad part of my mood but is still an uplifting song in a weird way. If you haven't downloaded this album yet, you should right now. It's amazing.


The next time I write to you all I will be in Arizona! I hope you have a wonderful Thursday and be prepared for some picture-heavy posts! :)